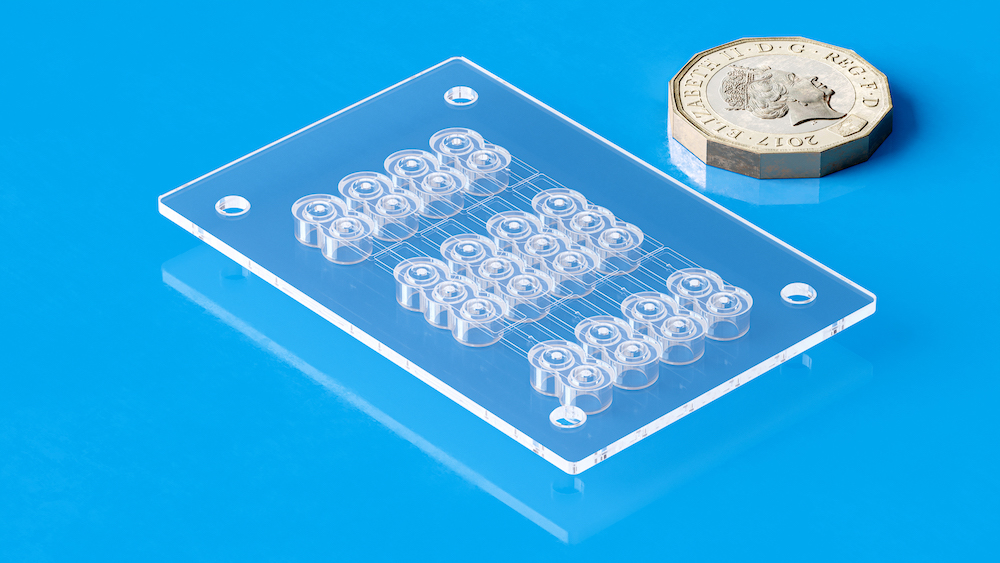 MICROFLUIDICS & LAB-ON-A-CHIP MANUFACTURING
At Micro Systems, microfluidic features required for the manipulation of capillary flow to generate specific capillary requirements (filling, pinning or mixing), and microfluidic junctions required for droplet mixing and generation are precisely reproducible within 0.5 microns. We have extensive experience in the mass production of microfluidic diagnostic injection moulded devices using polymers such as PC, COC and COP.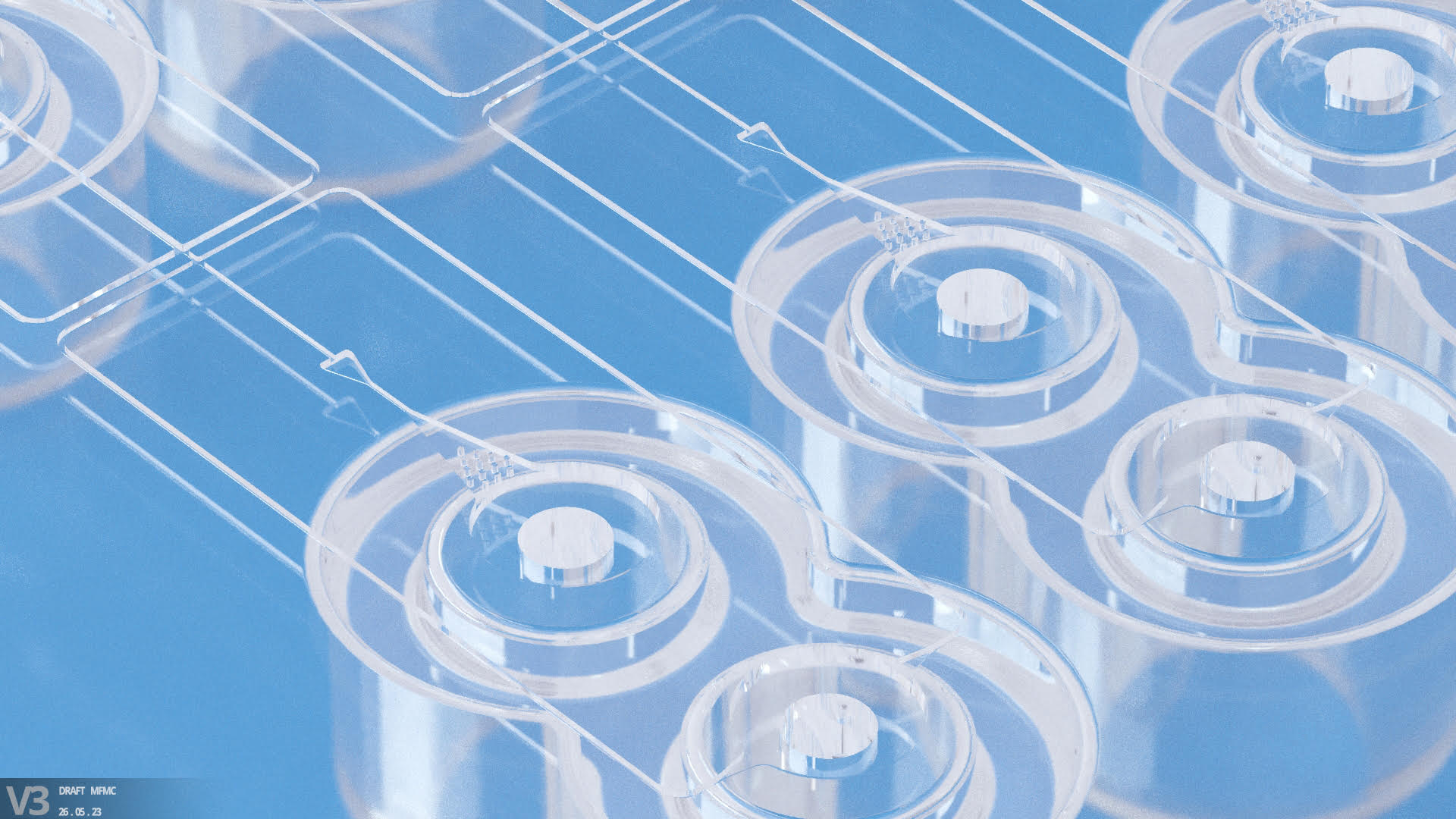 HIGH ACCURACY DETAILS
Our extremely high accuracy manufacturing processes enable Barcoded Hydrogel Beads to be mixed with cells and partitioning oil to form single-cell emulsion droplets required for Single Cell Gene Expression and Single Cell Immune Profiling Genomics. Our inline filter and filter support structures within the channel structure, used to manipulate flow and cell selection within the device, are typically features of 10 to 50 microns in size. We develop bespoke moulding solutions to guarantee precise surface replication dủing moulding to ensure that the optimum feature definition is achieved. 
Read more about Microfluidics on our Blog.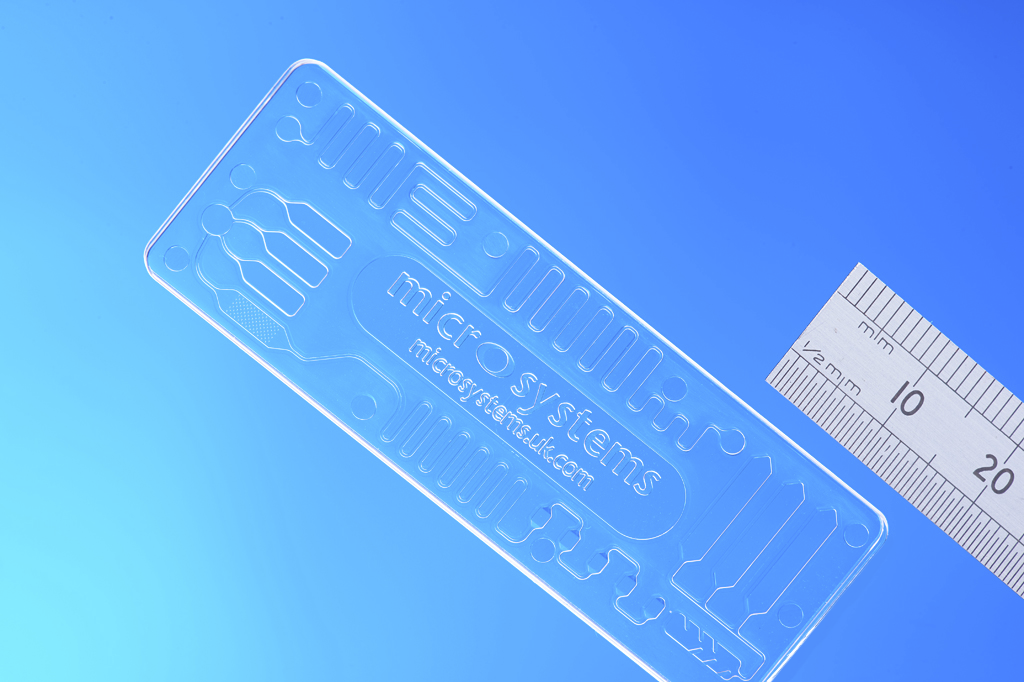 INTEGRATED OPTICS
Micro Systems' Integrated Optics enable the continuous capillary flow required to guarantee 100% filling of inspection chambers prior to optical laser detection using Frustrated Total Internal Reflection (FTIR) to detect the presence of magnetic nanoparticles. 
Further extensive research of tool insert materials, processes and microfluidic manufacturing techniques allow our Integrated Optics, traditionally machined in Nicke inserts, to be machined in hardened stainless steel (50Rc) to support high volume component moulding requirements.