ELECTRIC MICRO MOULDING MACHINES & ISO Class 7 CLEAN ROOM PRODUCTION.
Our Wittman-Battenfeld Micropower all electric micromoulding machines were designed from the ground up for the production of the smallest parts possible. The design of these machines ensure that the runner and gate sizes are kept to a minimum, as there is no requirement to increase the runner size in order to meet minimum shot sizes required in conventional moulding machines. Moulding, de-moulding, inspection and packaging are all carried out within the machine. Reject parts are automatically separated and each cavity number is also packed into separate containers.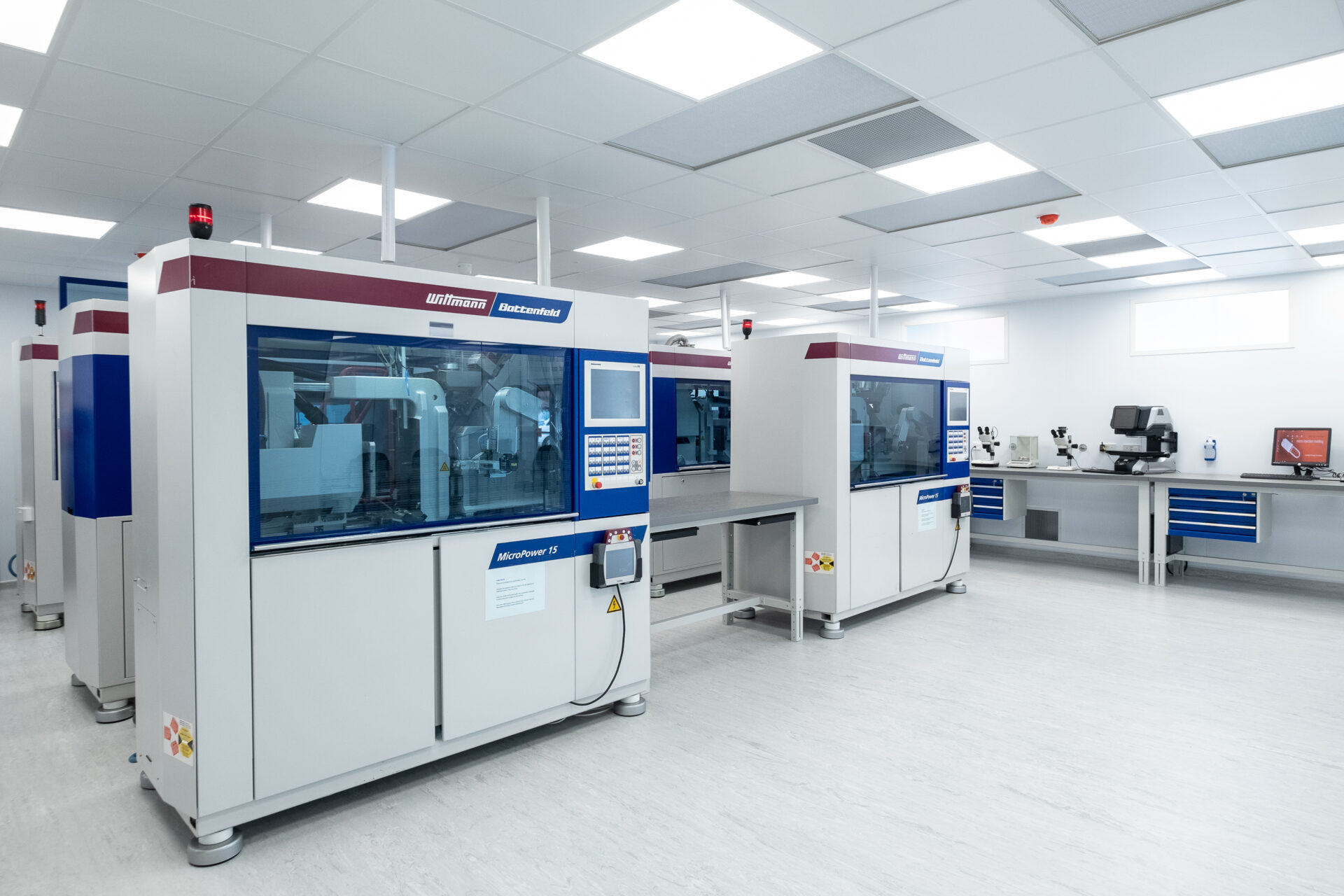 BEST IN CLASS.
Micro Systems is widely acknowledged as one of the most technically advanced medical micro moulding facilities in Europe. In order to succeed in this extremely challenging micro medical moulding arena, every single piece of the complex jigsaw needs to be in place – and in house. Our experienced, innovative and highly motivated team are supported with the latest technology available on the market. From mould design through micro mould manufacturing and development to validation within an ISO Class 7 cleanroom. All these critical processes are backed up by an extensively equipped Metrology department with equipment that can measure down to nanometre resolution.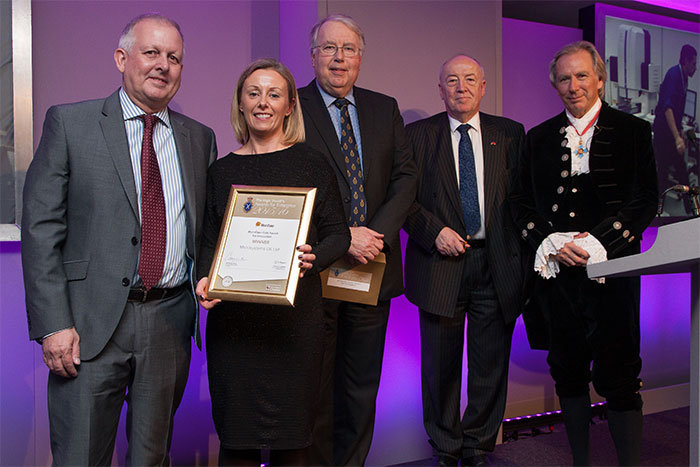 For more than 20 years, we take pride in our outstanding in-house manufactured Micro Moulding parts. We utilise many ground breaking techniques to solve complex micro moulding challenges, helping our clients to achieve their ultimate designs.
Micro Moulding examples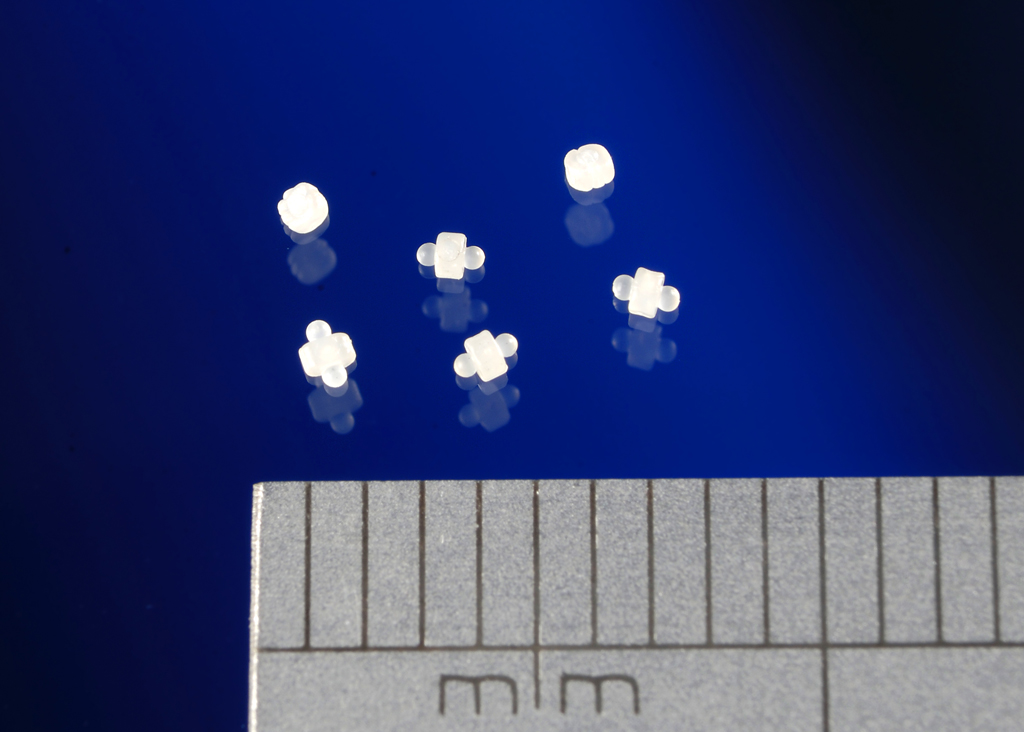 Bioresorbable Implant.
Cancer Treatment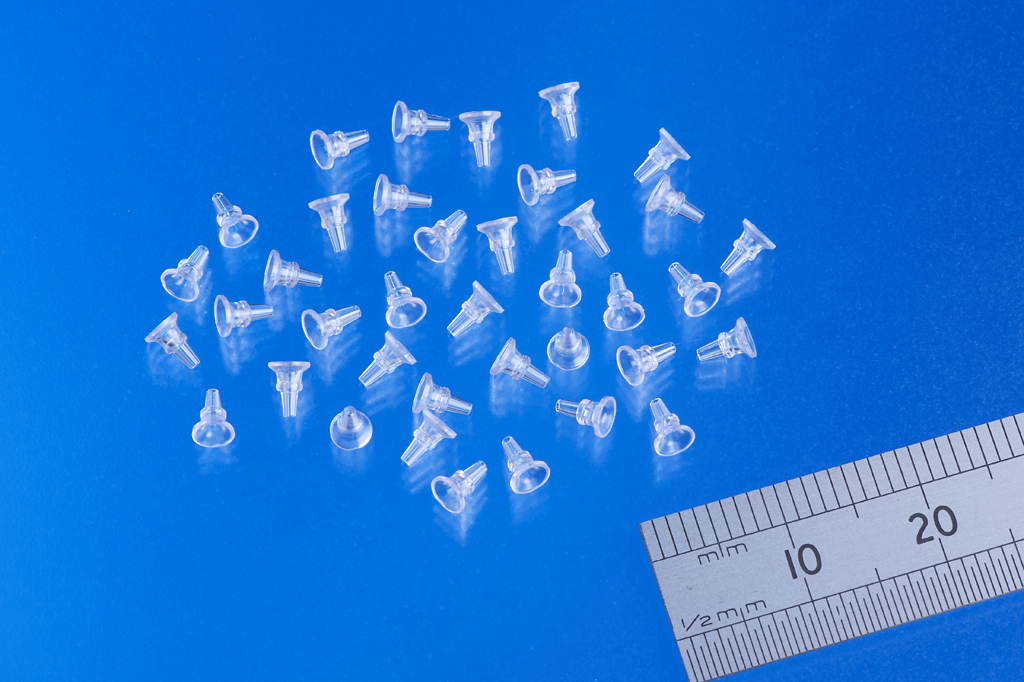 Micro Nozzle.
0.05 Orifice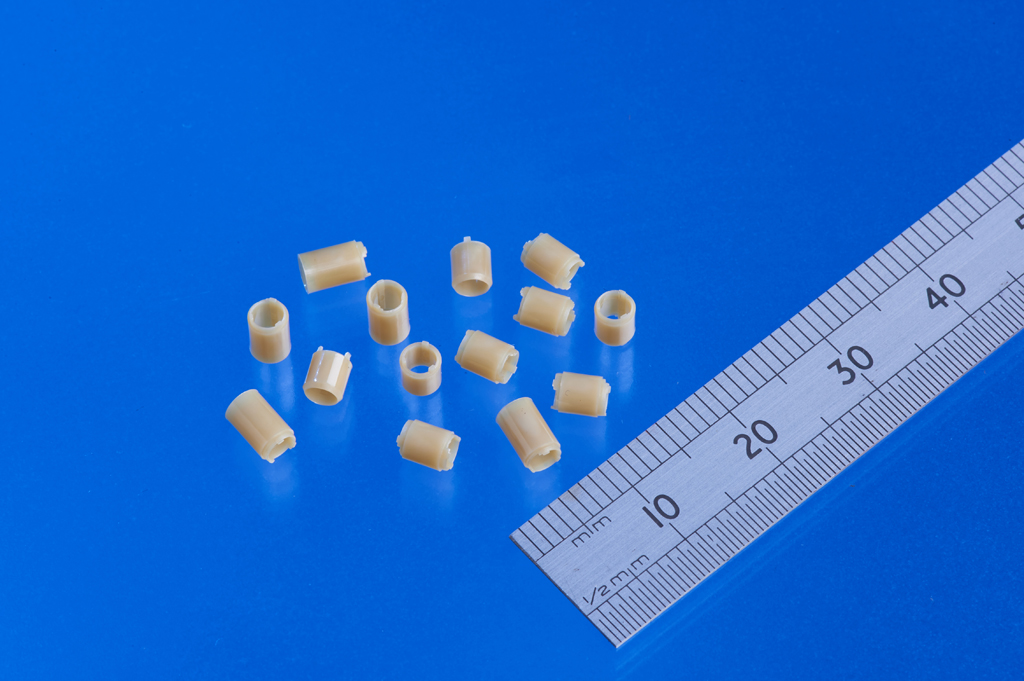 PEEK Implant.
50 micron wall section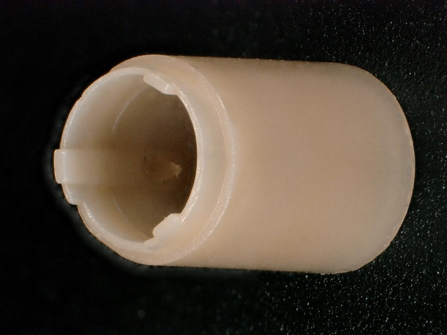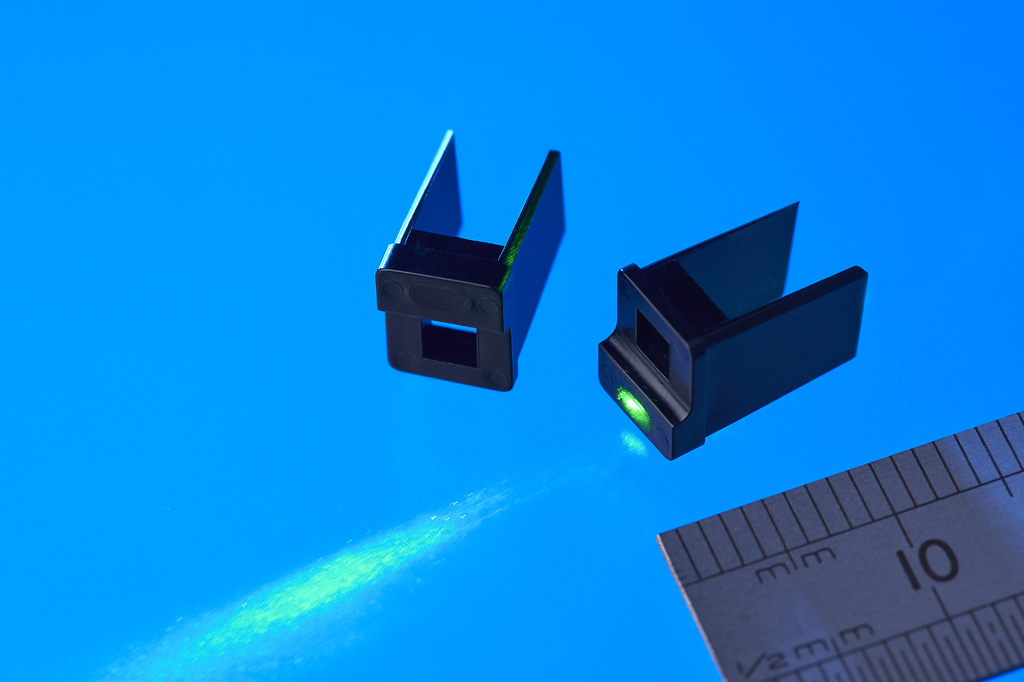 Micro Optic 2 Shot.
Micro Medical Imaging System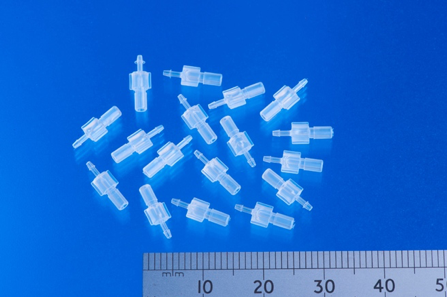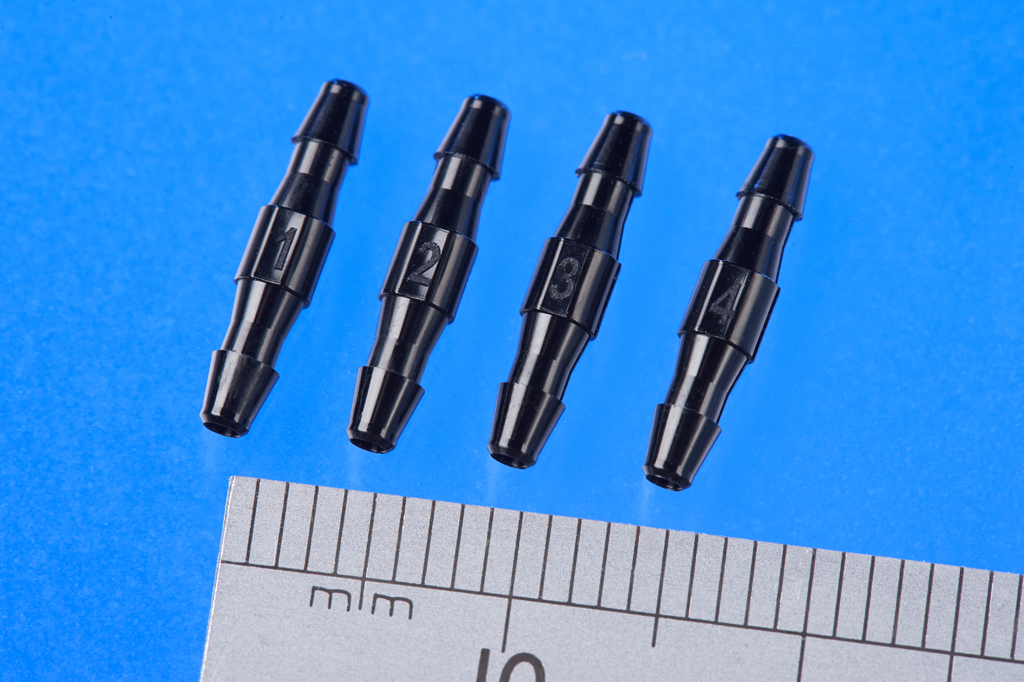 Micro Tube Connector.
0.5mm through hole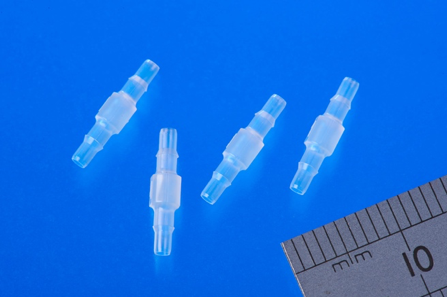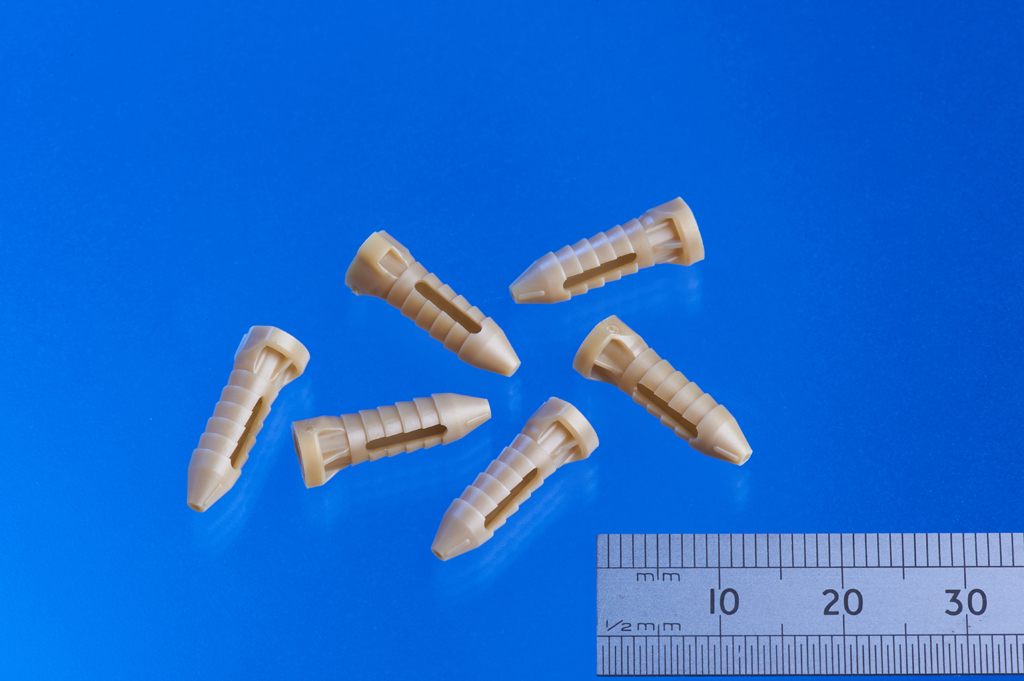 PEEK Bone Implant.
Replacing Titanium