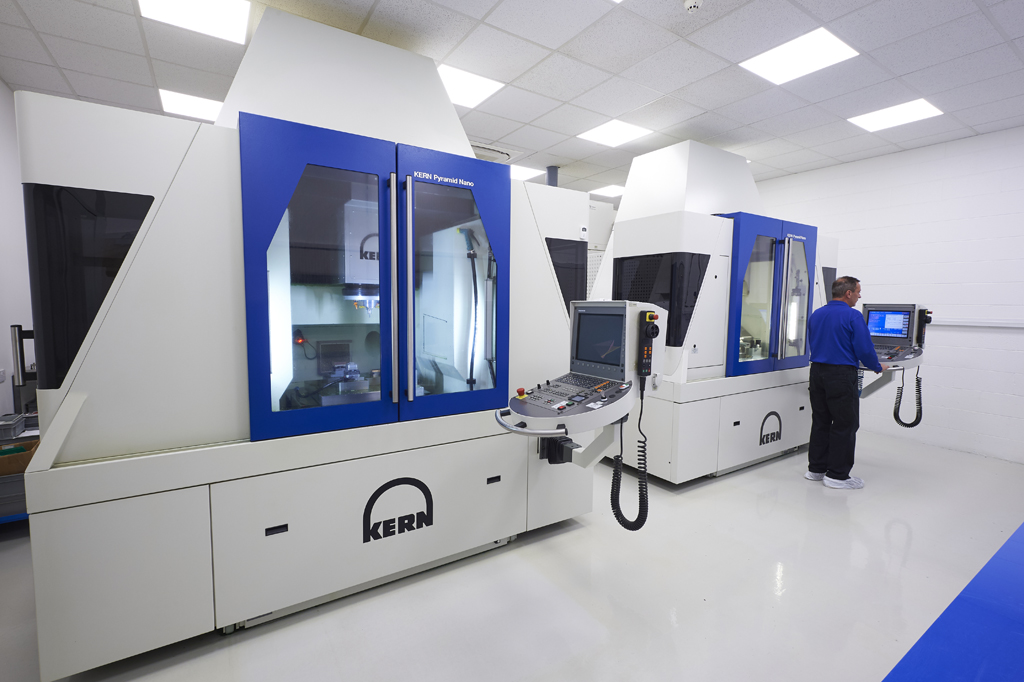 PRECISION MOULD MANUFACTURING.
We only invest in the ultimate precision mould manufacturing machines, the majority of which are purchased from German and Swiss machine suppliers.
For example, our Kern Pyramid Nano micro milling machines have a repeatability of less than 0.5 micron, and are capable of producing surface finish of less than10nm Ra for microfluidic and micro optical applications.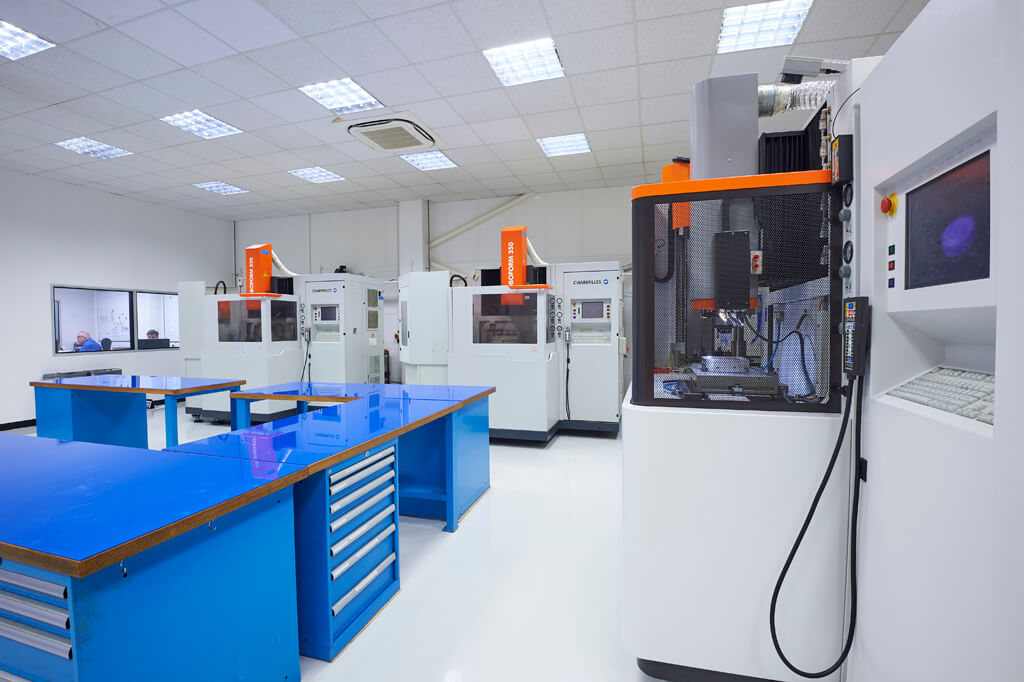 ULTRA PRECISION MOULD MAKING.
We consider that we have one of the most advanced mould manufacturing capabilities in Europe and possibly worldwide. All machining is carried out in our temperature controlled clean workshops.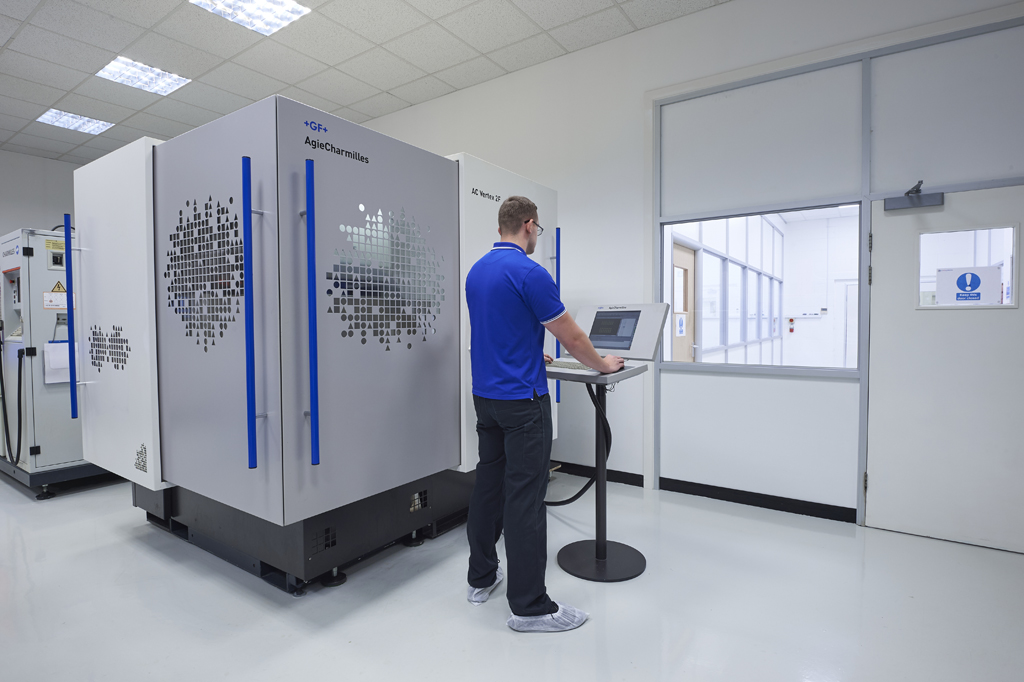 EDM MACHINES.
Our wire EDM machines have a 1 micron repeatability and can cut hardened steel with a wire diameter of 30 microns.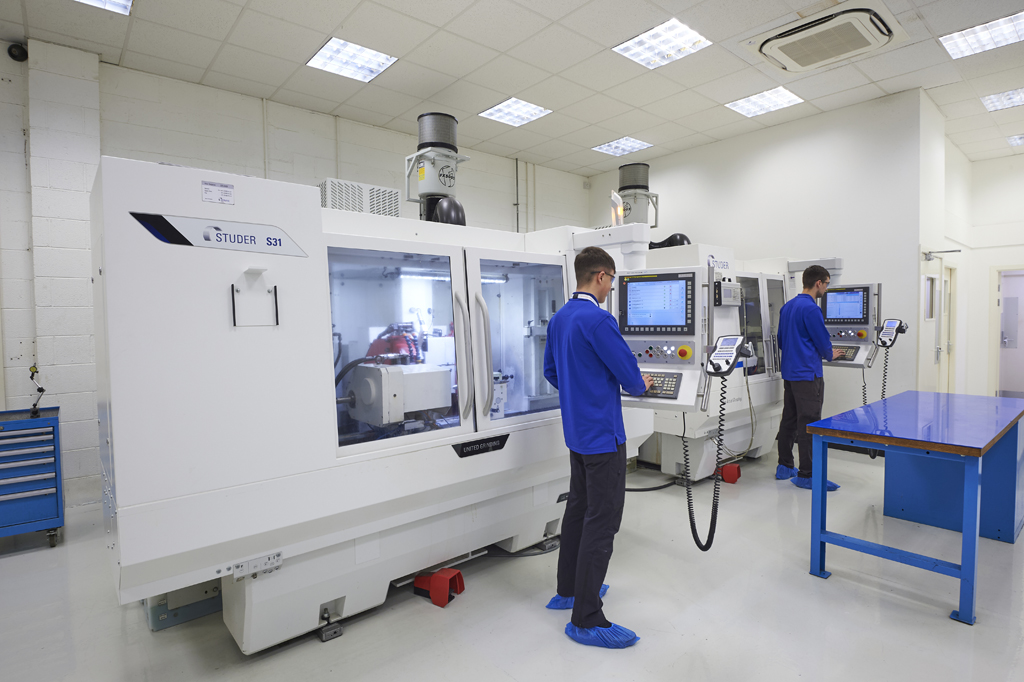 STUDER MACHINES.
Cylindrical Grinding machines are used extensively in the production of mould inserts for 16 and 32 cavity fast cycling ophthalmic and IOL moulds.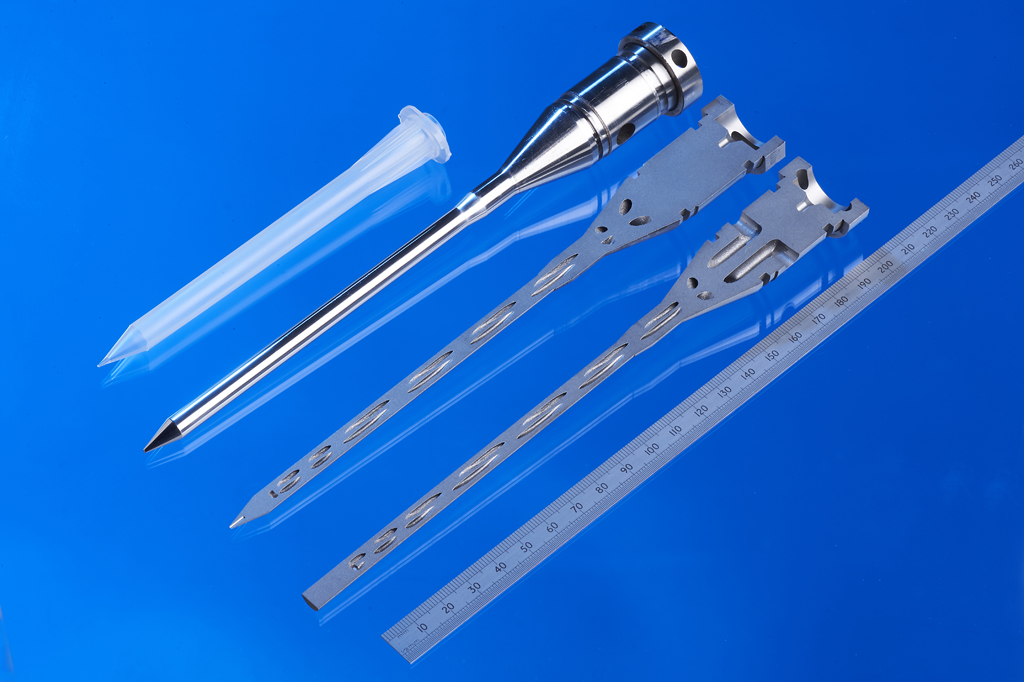 CONFORMAL COOLING FOR MEDICAL INJECTION MOULDS.
We have extensive experience in the design and manufacture of injection mould inserts incorporating conformal cooling channels.
Our latest project reduced the cycle time of a medical packaging part from 6 seconds to 3.5 seconds.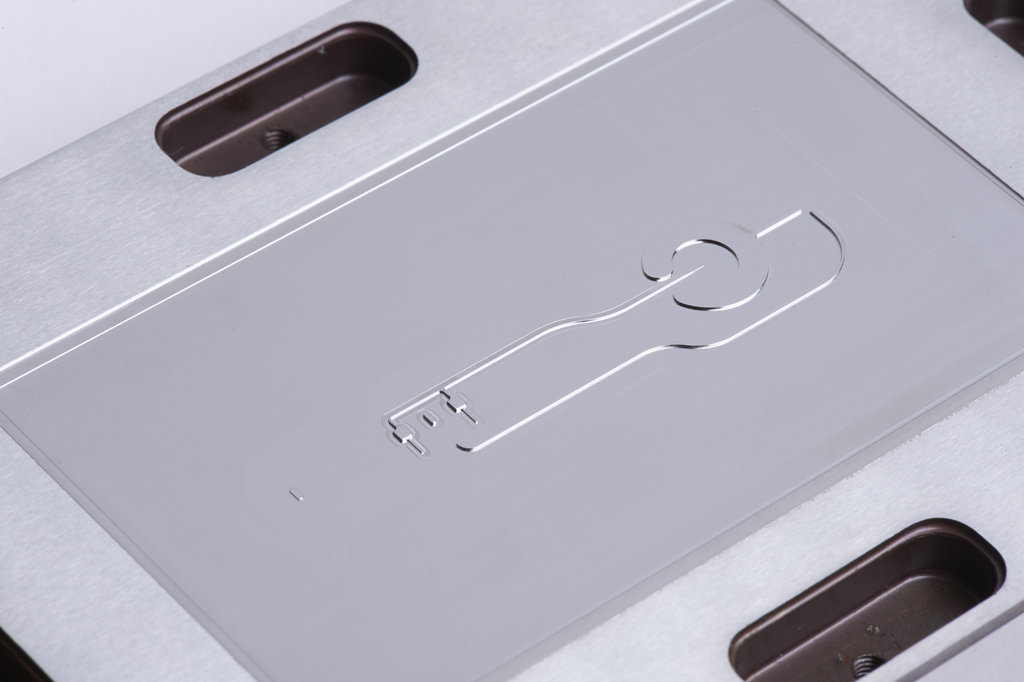 MICRO FLUIDIC MACHINING.
Fully hardened 50 Rc Injection Mould Insert for production moulding of COC lab on a chip microfluidic blood analysis device.